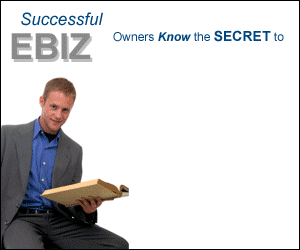 Worldwide Brands are THE Product Sourcing Experts for Home E-Biz and the publishers of OneSource, the World's Largest Source of eCommerce Wholesalers.
Their full-time research staff is dedicated exclusively to keeping OneSource updated with new Wholesalers willing to work with online businesses.
An eBay Certified Solution Provider, Worldwide Brands are the official Product Sourcing Editors for eBay
Radio, and the Writers and Hosts of Product Sourcing Radio, one of the top-rated shows in the wsRadio Business Network.
Members in good standing of the BBB Online Reliability Program, they are committed to helping online entrepreneurs gain the knowledge they need to succeed. Their web site offers E-Biz Owners a vast knowledge base of educational materials on the importance of REAL Product Sourcing.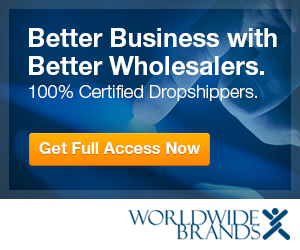 COMPENSATION DISCLOSURE: Let's state the obvious: we receive affiliate commissions and other compensation from products recommended on this website (at no additional charge to you). EARNINGS DISCLAIMER: There are no guarantees in life: you could actually lose money in business. IMPORTANT! Continued use of this website requires your explicit consent to our Privacy Policy and Terms and Conditions below.